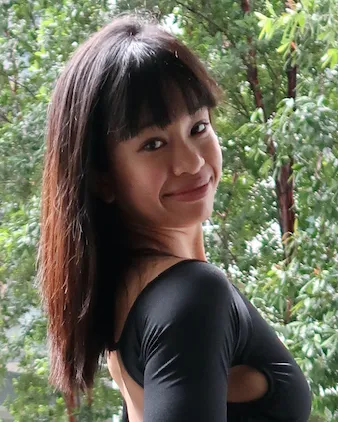 Hi, my name is Riri Valora.
I am a pole dance instructor based in Los Angeles who started my pole dance journey as a hobby in my late 20s. Little did I know that this passion would lead me to become a pole dance instructor and collaborate with talented individuals from all over the world. I absolutely adore my students and enjoy teaching a variety of classes, including pole tricks, exotic pole, acrobatic chair and flexibility, at Secret Pole Dance Studio and Jagged Vertical Dance Fitness Studio. Additionally, I also teach yoga at CorePower Yoga, Westwood.
When I'm not teaching, you can find me exploring the great outdoors.
Here, you will find latest updates about my in-person and online classes, special promos, and over 50 class recordings that you can choose from and learn at the comfort of your own home.
If you are on Instagram, Facebook and Youtube, come and say hi! I would love to connect with you.
Thank you so much for reading. Sending you love and hugs!
Udemy Courses
If you're looking to learn a chair dance choreography, check out my courses on Udemy! The routines are slow paced, sexy, and beginner friendly. All you need is just a sturdy chair. You can use the routines to dance to your favorite song. If you have any questions, do not hesitate to reach out to me. I am here to help.
For the month of April, use my promo code 'APRIL2023' to purchase and you get more bang for your buck. Click here to check out the courses. Happy dancing, my love!
Follow Me on Instagram: @ririvalora
Testimonials
What my students say
Riri Valora is very understanding and listens to your goals and helps you achieve them. Thanks to her I advanced very quickly from beginner pole to intermediate and she gave me confidence to do moves that I had never thought possible before.

Alia Kearny, Light Worker
I have always wanted to try pole dancing. I booked in for a pole taster class with Riri Valora. She showed me some floor moves and went on to teach me some tricks.. and in the end I got to combine all the tricks and moves choreographed to a song. She is very experience.. and very patient with beginner like me.
Raz Bahari, Fashion Designer